Where to Buy Restaurant Furniture?Creating a Delightful Dining Ambience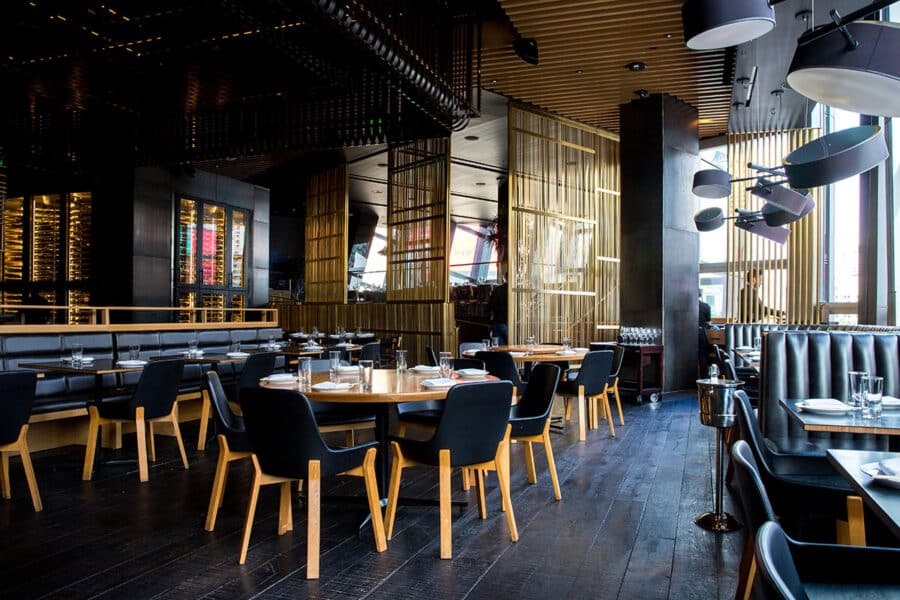 As a restaurant owner, one of the most crucial aspects of creating an inviting dining experience is selecting the right furniture that complements your restaurant's theme and ambiance. So, when it comes to sourcing high-quality restaurant furniture, there are several options to explore. In this blog, we will guide you through some of the best places to buy restaurant furniture. So, with a special focus on Ace Craftique as an exceptional source for exquisite and captivating pieces.
1. Local Furniture Stores: Convenience and Personal Touch
Visiting local furniture stores can be a great starting point in your search for restaurant furniture. Here, you can physically examine the pieces, check their quality, and get a feel for how they fit your restaurant's aesthetic. Moreover, the personal touch and immediate availability make local stores a preferred choice for many restaurant owners.
2. Online Furniture Marketplaces: Variety at Your Fingertips
In the digital age, online furniture marketplaces offer a vast array of options, styles, and price ranges. Websites like Wayfair, Amazon, Ace Craftique, and Overstock are popular choices. Thus, allowing you to browse through countless furniture pieces from the comfort of your restaurant. Moreover, with a multitude of designs available, you're sure to find something that suits your restaurant's unique personality.
3. Wholesale Furniture Suppliers: Cost-Effective Solutions
If you're looking for bulk orders or a cost-effective solution, wholesale furniture suppliers are a smart choice. Additionally, they offer discounted prices for buying in large quantities. Additionally,  it will be beneficial for furnishing an entire restaurant. Wholesale suppliers ensure that your restaurant's furniture is cohesive and consistent, creating a seamless dining experience for your guests.
4. Specialty Furniture Stores: Uniqueness and Artistry
For restaurant owners who seek one-of-a-kind, artisanal pieces that tell a story, specialty furniture stores are a treasure trove. Moreover, Ace Craftique, one of the leading sources, stands out with its exquisite craftsmanship and captivating designs. Additionally, with a focus on artistry and authenticity, Ace Craftique's furniture pieces exude elegance and add a touch of royal heritage to your restaurant's ambiance.
Why Choose Ace Craftique for Your Restaurant Furniture?
Ace Craftique is a name synonymous with luxury, artistry, and timeless elegance. Their furniture pieces, handcrafted by skilled artisans, are a testament to the rich cultural heritage of Jodhpur, Rajasthan. From classic to contemporary designs, Ace Craftique offers a diverse range of options that can perfectly align with your restaurant's theme and style.
With a dedication to quality craftsmanship, Ace Craftique's restaurant furniture exudes sophistication and durability, promising long-lasting beauty and comfort for your guests. You have options for intricately carved wooden dining sets, brass-accented sideboards, or pearl inlay tables, Ace Craftique has a captivating selection that will transform your restaurant into a captivating dining destination.
Conclusion: Where Beauty Meets Functionality – Ace Craftique for Your Restaurant Furniture
Finding the perfect restaurant furniture is a vital step in curating an exceptional dining experience for your patrons. While exploring various sources, Ace Craftique emerges as a distinguished choice, blending artistry with functionality in every furniture piece. With their timeless designs and dedication to quality, Ace Craftique promises to elevate your restaurant's ambiance to new heights, creating a delightful dining space that leaves a lasting impression on your guests.
In this blog, we guide restaurant owners through various sources to buy furniture for their establishments, with a special highlight on Ace Craftique as an exceptional choice. Ace Craftique's commitment to craftsmanship and elegance ensures that their furniture pieces add a touch of regal charm to any restaurant, making it a preferred destination for those seeking sophistication and luxury.