From Mid Century to Modern Get Everything Here
Increase your profit margins with us
Browse our varieties of Mid Century Modern Furniture Range
Delivering Solutions For Various Segments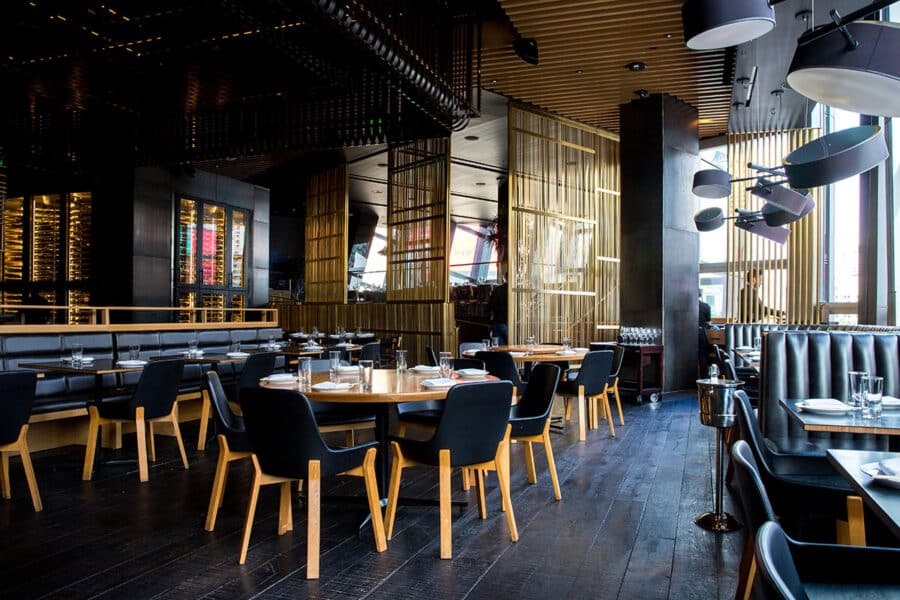 One of the key strengths of Ace Craftique is its ability to offer a diverse selection of furniture styles to suit various restaurant themes and concepts. Whether a restaurant leans towards a contemporary, rustic, industrial, or traditional design, Ace Craftique has furniture options that can effortlessly blend with the overall aesthetic.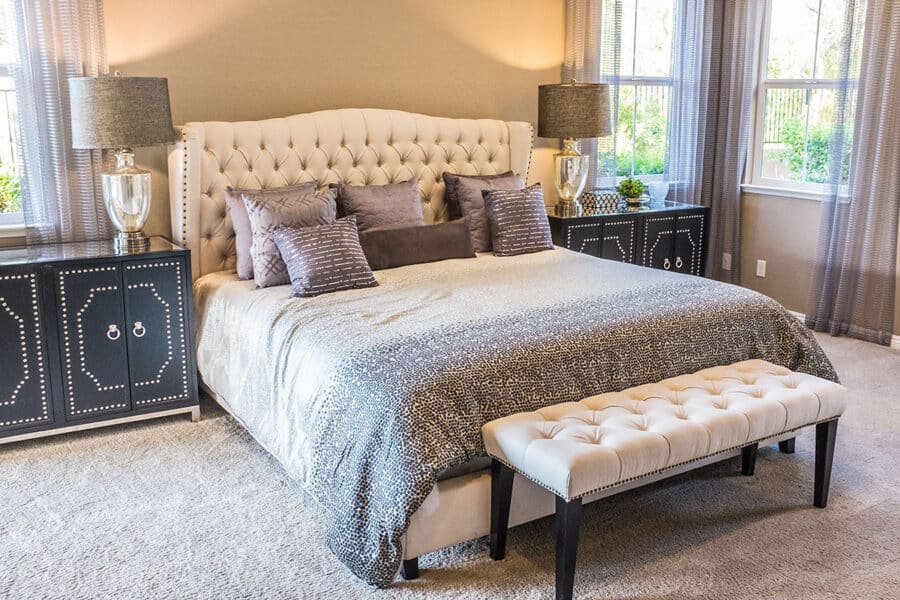 Ace Craftique is a reputable wholesale furniture brand that specializes in providing top-notch furniture solutions for hotels. With a wide range of products, including wardrobes, nightstands, beds, coffee tables, console tables, sideboards, chest of drawers, and more, they offer comprehensive options to furnish hotel bedrooms and reception areas.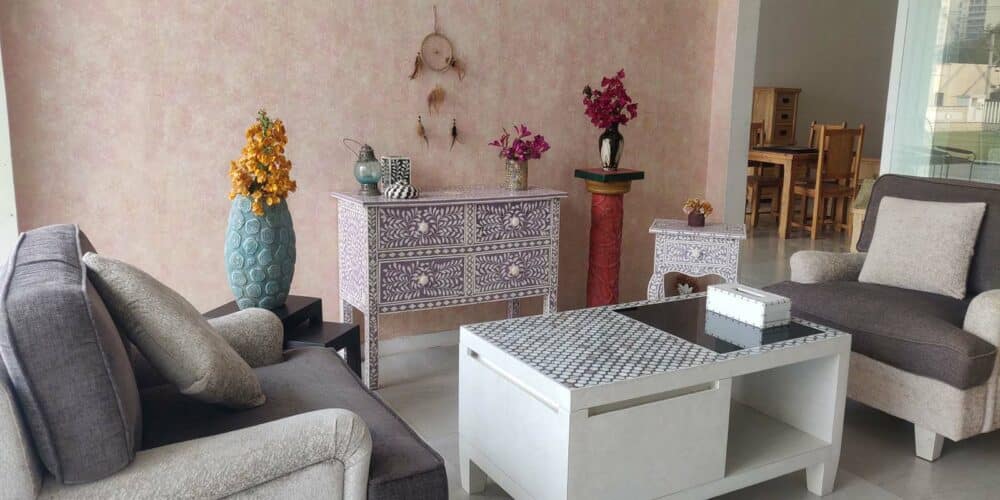 Ace Craftique as a trusted partner, retailers can transform their stores or showrooms into appealing spaces that leave a lasting impression on customers. The combination of wholesale prices, quality craftsmanship, and personalized service makes Ace Craftique an ideal choice for retailers seeking stylish and affordable furniture solutions.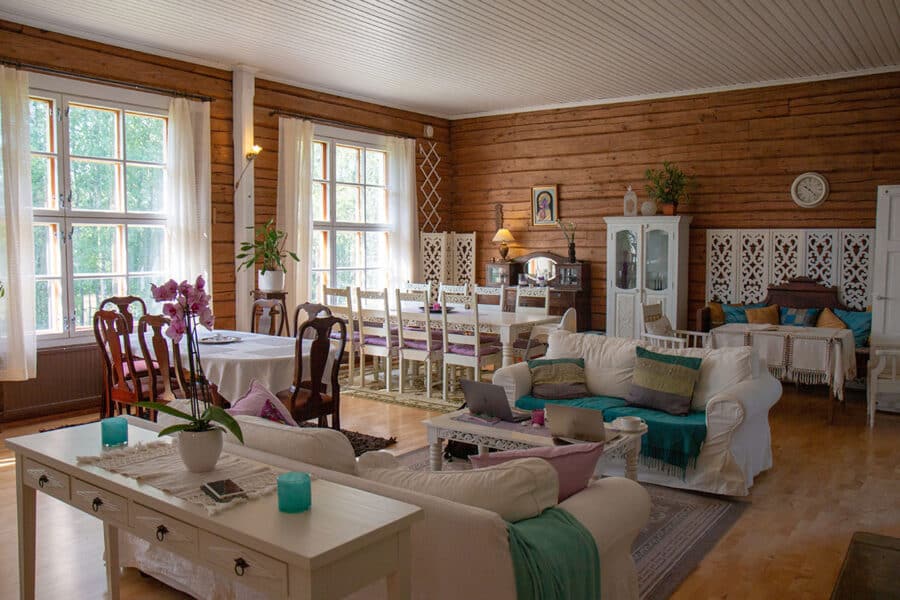 Bunglow / Villa furniture
Ace Craftique is a premier wholesale furniture brand that specializes in luxurious furniture solutions for villas and bungalows. With their extensive range of options crafted from bone inlay, brass and German silver metal, wood, and mother of pearl, they bring elegance, style, and comfort to living spaces.
Its unique floral, geometric and different designs effervesce from exceptional skill which is a result of experience of decades and creativity of craftsmanship for modern Furniture. Embossed brass is in a league of its...
Enduring vision
from the most Skilled Mid Century designers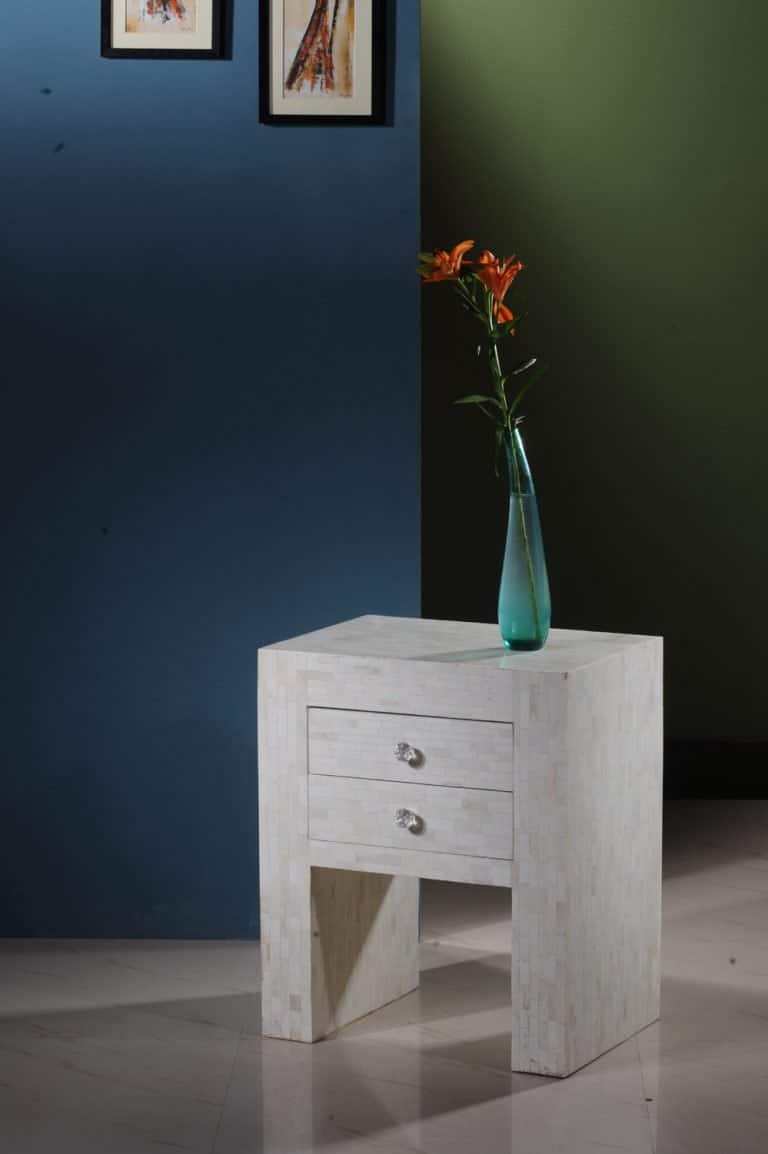 Craftsmanship demands a seamless blend of various skills, wisdom and creativity, honed by years of experience. We invite you to explore our story to delve deeper into our offerings.
We offer trade discounts to various businesses and are committed to providing high-quality products and exceptional service. Our team is ready to assist with any size project.
We have simplified the process of delivering products to you faster and at a lower landing cost by shipping containers directly from abroad to your nearest port. Contact us for more info.
Save on shipping costs by purchasing mixed product line single containers. Maximize inventory and save money for your business. Contact us for more details regarding custom orders.
Transform Your Space with a Leading Wholesale Furniture Manufacturer and Exporter
Are you searching for a reliable wholesale furniture brand that not only offers a wide range of high-quality furniture but also manufactures and exports their products? Look no further! Ace Craftique is a leading wholesale furniture brand, proud to be a manufacturer and exporter of exceptional furniture. With a focus on serving the needs of restaurants, hotels, workspaces, and homes, we provide a comprehensive range of furniture solutions to transform any space into a captivating and functional environment. Here are some of the things that we excel at: 
1. Extensive Range of Furniture Options
2. Impeccable Craftsmanship and Quality
3. Customization to Suit Your Vision
4. Reliable Manufacturer and Exporter
5. Exceptional Service and Support
When it comes to wholesale furniture services, our brand stands out as a trusted manufacturer and exporter, serving the needs of restaurants, hotels, workspaces, and homes. With our extensive range of furniture options, impeccable craftsmanship, customization capabilities, and reliable logistics, we are dedicated to transforming your space into a stunning and functional environment. Partner with us to experience the finest quality, outstanding service, and exceptional value. Contact us today and let us help you create spaces that leave a lasting impression.
Creating Handmade Luxury
Since 2002
Ace Craftique provides durable, affordable, high-quality furniture to interior designers, bulk buyers, and retailers seeking to provide clients with exceptional products. Our furniture is perfect for your business needs and we aim to support you in achieving success in your respective markets.
Your home for artisan-crafted fine mid century modern furniture
Our Brand Story
Welcome to Ace Craftique, the brand that caters to all your furniture needs, from luxury to versatility.
Ace Craftique is the top wholesaler of artisan furniture for luxury and mid-century modern furniture in Jodhpur. Known as the "Sun City," Jodhpur is home to some of the most eclectic fine furniture and handicrafts in the world. We bring this unique style along with classic European influence to design pieces that will "wow" your customers.
Ace Craftique designs unique, custom furniture that is guaranteed to stand the test of time. We source from quality OEMs including some of India's top manufacturers:
| | | |
| --- | --- | --- |
| Century Ply | Century MDF | Century Veneer |
| D'Decor Fabrics | Hettich Hardware | Hafele Hardware |
| Lapox Epoxy | Saint Gobain Glass | Vardhaman Threads |
Ace Craftique offers a wide range of mid to high-end custom and mid century modern furniture with stylistic influences from all around the world. We believe in providing the best value for our customers at a globally-competitive price, and do so through a focus on efficiency and excellence throughout the wholesale process.
Clients choose us time and time again because of the quality of both our furniture and of our customer service team. Our designs are eclectic and showcase the rich traditions and styles of countries from around the world. Our dedication mid century modern furniture craftsmanship is followed only by our dedication to customer service. When you choose Ace Craftique as your wholesale supplier, you choose: Exceptional after-sale service.
If you'd like to learn more about how to become an Ace Craftique satisfied customer, contact us.
Elevate Your Business with Exquisite Wooden Furniture from Ace Craftique
Ace Craftique, a reputable wholesale brand, offers a wide range of wooden furniture services that cater to the unique needs of restaurant owners, hotel owners, business owners, and dealers alike. With a commitment to superior craftsmanship, exceptional design, and sustainable materials, Ace Craftique is the perfect partner to enhance the ambiance and functionality of your establishment. Whether you're seeking elegant dining tables, comfortable seating options, or bespoke furniture solutions, Ace Craftique has you covered.
Unparalleled Quality:
At Ace Craftique, we take pride in delivering wooden furniture of unparalleled quality. Our team of skilled artisans meticulously handcrafts each piece using premium hardwoods, ensuring longevity and durability. Our furniture undergoes rigorous quality checks to ensure it meets the highest industry standards, providing you with furniture that stands the test of time.
Stunning Design:
We understand that aesthetics play a crucial role in creating a welcoming atmosphere. Ace Craftique offers an extensive selection of designs, ranging from classic to contemporary, to match the unique style of your establishment. Our designers carefully consider every detail, blending functionality with timeless elegance, resulting in furniture that exudes sophistication and charm.
Customization Options:
We recognize that every business has unique requirements and preferences. With Ace Craftique, you have the freedom to customize your furniture according to your vision. Whether you need a specific size, color, or design element, our team will work closely with you to bring your ideas to life. Our bespoke solutions ensure that your furniture perfectly complements your brand identity and elevates the overall ambiance of your space.
Sustainable Practices:
Ace Craftique is committed to sustainability and eco-conscious practices. We source our wood from responsibly managed forests, ensuring minimal impact on the environment. Our artisans utilize techniques that reduce waste and optimize material usage. By choosing Ace Craftique, you demonstrate your commitment to environmental stewardship and align with the growing demand for sustainable products.
Wholesale Pricing:
As a wholesale brand, Ace Craftique offers competitive pricing, making it an ideal choice for restaurant owners, hotel owners, business owners, and dealers. With our extensive network of suppliers and efficient production processes, we are able to pass on significant cost savings to our clients. Enjoy premium-quality wooden furniture at affordable prices, allowing you to furnish your establishment without compromising your budget.
Transform your restaurant, hotel, or business space into a haven of style and comfort with Ace Craftique's wooden furniture services. Whether you seek to create an inviting dining experience, a luxurious hotel suite, or an inspiring workspace, our exceptional craftsmanship, stunning designs, and commitment to sustainability ensure that you receive furniture that surpasses your expectations. With competitive wholesale pricing and customizable options, Ace Craftique is your trusted partner in furnishing your establishment with exquisite wooden furniture that leaves a lasting impression. Contact us today to elevate your business to new heights of elegance and functionality.
Your home for artisan-crafted fine furniture
Established Since 2002
Exquisite Inlay Furniture Services by Ace Craftique: Elevate Your Space with Bone and Mother of Pearl Inlay
Ace Craftique, a renowned wholesale brand, specializes in providing exceptional inlay furniture services that add a touch of opulence and elegance to restaurants, hotels, workspaces, and homes. With a focus on exquisite craftsmanship and attention to detail, Ace Craftique offers a wide range of Bone Inlay furniture and Mother of Pearl Inlay furniture options, along with customizations, ensuring that every piece is a unique work of art. For dealers seeking to offer exclusive and captivating furniture to their clientele, Ace Craftique is the ultimate destination.
Bone Inlay Furniture: Captivating Beauty:
Ace Craftique's Bone Inlay furniture combines the traditional artistry of inlay with contemporary design, resulting in mesmerizing pieces that make a statement. Skilled artisans intricately carve delicate bone pieces and embed them into wooden frames, creating stunning patterns and motifs. Each piece of Bone Inlay furniture tells a story and exudes a timeless beauty that captivates the senses.
Mother of Pearl Inlay Furniture: Lustrous Elegance:
Experience the iridescent allure of Mother of Pearl Inlay furniture from Ace Craftique. Mother of Pearl, with its luminous sheen, is delicately hand-cut and inlaid onto meticulously crafted furniture pieces. The result is a play of light and reflection that adds a touch of ethereal elegance to any space. The shimmering Mother of Pearl inlay creates a sense of luxury and sophistication, leaving a lasting impression on guests and clients alike.
Customization Options: Tailored to Perfection:
Ace Craftique understands the importance of personalized aesthetics. Whether you own a restaurant, hotel, workspace, or home, our team of skilled artisans can create custom inlay furniture to suit your unique requirements. From selecting specific patterns, colors, and materials to incorporating branding elements, our craftsmen work closely with you to bring your vision to life. Create an ambiance that reflects your style and enhances the overall character of your space.
Unmatched Craftsmanship: Masterpieces in Every Detail:
With Ace Craftique, you can expect inlay furniture that is crafted with utmost precision and care. Our artisans possess years of expertise, ensuring that each piece is a masterpiece in itself. From the intricate hand-carving to the precise inlay work, every detail is meticulously executed to perfection. The result is furniture that showcases unparalleled craftsmanship and elevates the aesthetics of any environment.
Dealers: Offering Exclusive and Captivating Furniture:
For dealers looking to provide their customers with extraordinary furniture options, Ace Craftique's inlay furniture collection is a compelling choice. Our Bone Inlay and Mother of Pearl Inlay pieces exude luxury and sophistication, making them highly desirable for discerning clients. Partnering with Ace Craftique allows dealers to offer exclusive and captivating furniture that sets them apart from the competition and attracts a discerning clientele seeking unique and elegant pieces.
Ace Craftique's inlay furniture services, featuring Bone Inlay and Mother of Pearl Inlay options, provide a remarkable opportunity to transform your restaurant, hotel, workspace, or home into a haven of beauty and luxury. With customization options available, you can tailor the furniture to suit your specific needs, ensuring a truly unique and personalized space. For dealers, Ace Craftique's inlay furniture collection offers a chance to provide your customers with captivating and exclusive pieces that will leave them in awe. Trust Ace Craftique to deliver inlay furniture that surpasses expectations, showcasing unrivaled craftsmanship and timeless elegance. Contact us today to adorn your space with the allure of Bone and Mother of Pearl inlay masterpieces.